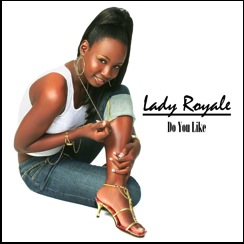 Download Now on iTunes for $.99
About Us
J7 Records was incorporated in the State of Louisiana, Parish of East Baton Rouge in June of 2000. J7 Records is honored to be a part of the growing Louisiana economy. As a label, the first years were dedicated to on research, development and building a recording studio, which is used to the fullest by Lady Royale.

J7 Records' sound as demonstrated by flagship artist, Lady Royale is introduced to the music industry as "The New Sound of the South". Eager to showcase the "sound" and stardom of Lady Royale,
The Source Magazine Online
featured Lady Royale on the front page. MassDJ Association comments on Lady Royale's artistry stating, "we just listened to the Lady Royale tracks and wow...this is a hot record with a lot to offer everyone..."

The preceding phases of publicity, billboards, wrapped vehicles, and commercial radio promotion is just the set-up for the next leg of her campaign.